Last month, Integrity360 was honoured to receive the 'Spirit of Partnership Award' from AIB.
This inaugural award was introduced by AIB to recognise times when AIB's partners have gone above and beyond to facilitate AIB's needs and to acknowledge moments when partners do something extraordinary that has a positive impact on AIB's customers.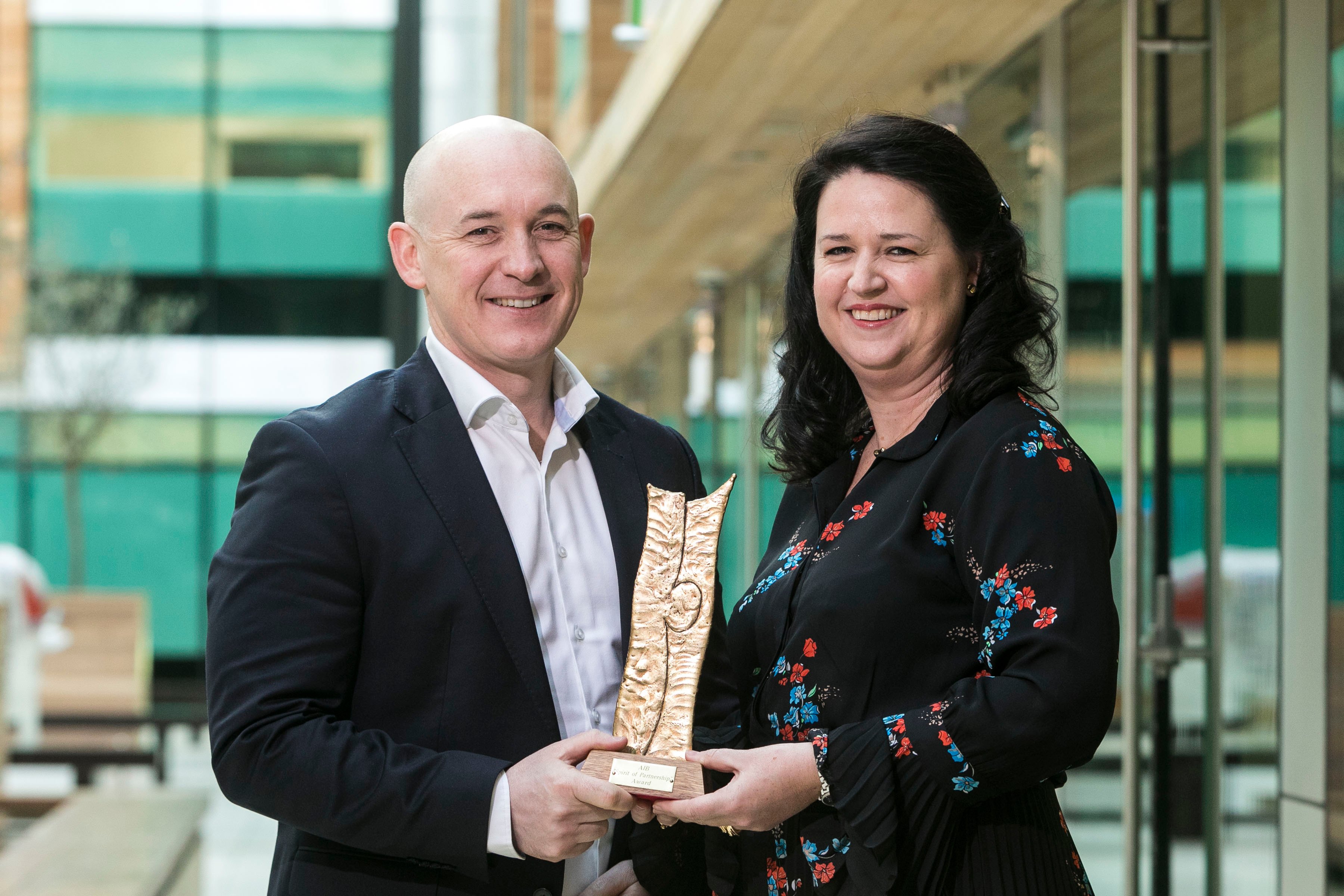 The award was presented by Nicola O'Connor, Chief Information Security & Risk Officer of AIB to Eoin Goulding, CEO of Integrity360. Accepting the award, Eoin said, "I'm honoured to accept this award on behalf of the Integrity360 team who works hard to provide the highest level of service to AIB. We understand how important the partner ecosystem is to AIB and to its customers and we're delighted to be recognised for having contributed positively towards it."
Speaking about the importance of the AIB partner ecosystem, Brian Farrelly, Head of Technology Partner Management at AIB noted that "ecosystems extend your reach and impact, and it's why we've invested in our technology ecosystem at AIB. To recognise excellence in our ecosystem we recently initiated a 'spirit of partnership' award which Integrity360 was our inaugural recipient of. At our request, Integrity360 stepped up brilliantly to respond to a cyber incident at a non-profit organisation, who had approached us seeking assistance. The team remedied a very serious situation and we thank the team at Integrity360 for demonstrating the power of the ecosystem."
West Cork based artist, Paddy McCormack was commissioned to create the award piece that evokes the spirit of partnership.
Pictured above: Eoin Goulding, CEO of Integrity360 and Nicola O'Connor, Chief Information Security & Risk Officer of AIB