How can you maximise your return on security spend? What happens to security now, post pandemic? Do you understand the real impacts a ransomware attack would have on your business? Our security experts and partners answered these questions and more at our Security First Roadshow events.

Hitting the Road
It was a hectic few months as we put on our first ever Security First Roadshow events across the UK and Ireland.
We've been to multiple locations across the country and met some interesting people. The Roadshow kicked off in Reading where our partners from Rapid7 and XM Cyber gave talks on Ransomware and Check Point on cyber hygiene & resilience.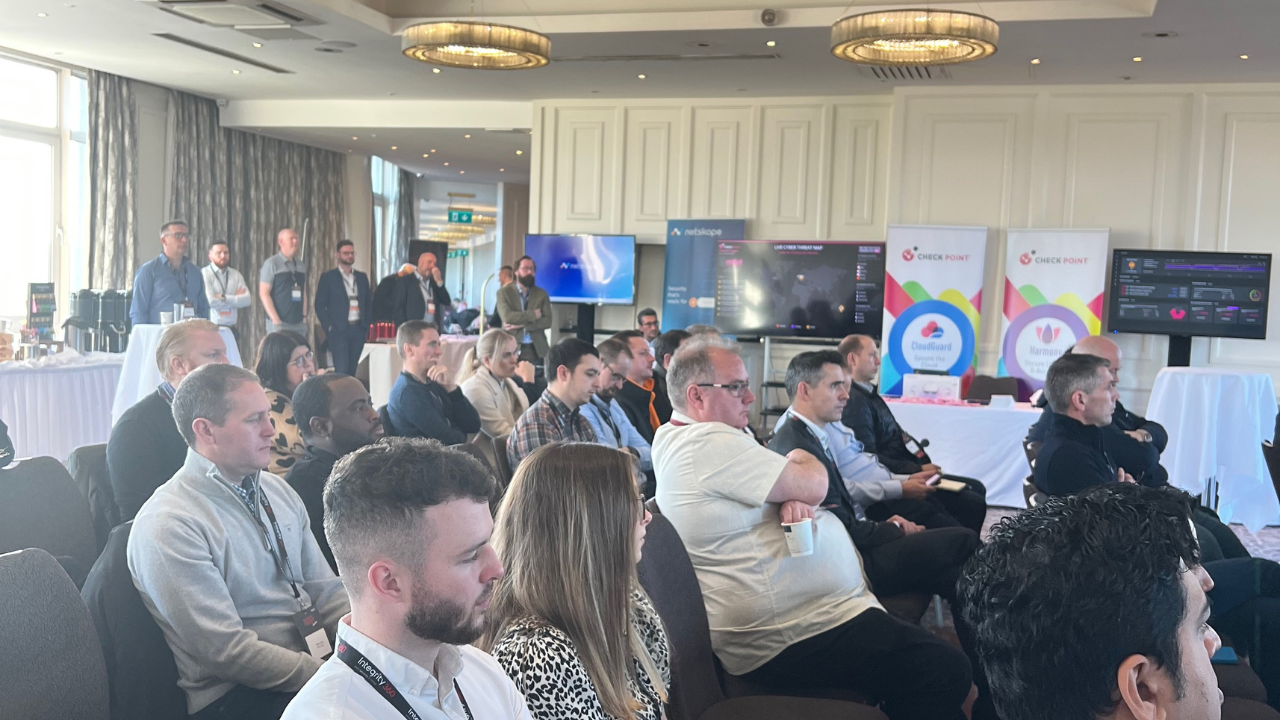 Our CTO Richard Ford took a deep dive into how the cyber security landscape has changed following the Covid-19 pandemic.
The way in which companies protect themselves has had to change. The challenges are great but as our speakers made clear they are not impossible to overcome.
Our panel of speakers also deep dived into the hot topic of Ransomware. An issue that regularly hits the headlines and shows no signs of going away.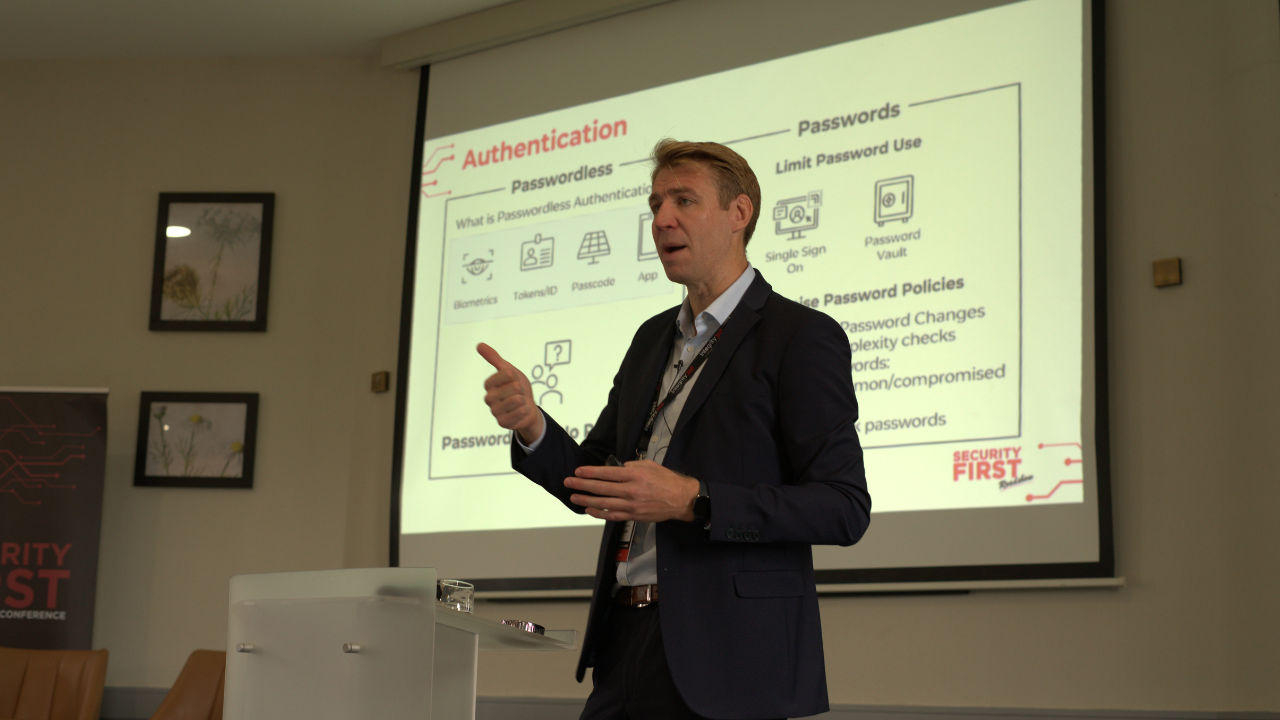 After Reading we crossed the Irish Sea and travelled to Cork where a packed-out crowd gathered to hear our (and our partner vendors') security experts impart their collective wisdom.
The anecdotes on resilience and cyber hygiene tips from Field CISO EMEA at Check Point and member of the Scottish Government National Cyber Advisory Board, Deryck Mitchelson shed light on the importance to prepare your company from attacks.
After Cork we then travelled on to Belfast where we were greeted with another large crowd. A big thank you to everyone who attended the events and helped to make them a success.
Overall, all went smoothly apart from some slight technical issues; the odd phone that wasn't on silent but most importantly- the show went on. It was so good to be back out there and meeting all the attendees in person.

Key Insights from the Roadshows
"Zero Trust is the way we should have been doing security all along", Richard Ford. During his talk on how organisations can protect their networks after going hybrid Richard Ford explained how Zero Trust principles are the way to go and that in hindsight it is the way the cyber security industry should have always been operating.
"You can't buy or just switch on zero trust. Implementation is a journey. It has to be done step by step. A mindset needs to be in place." – Richard also explained how Zero Trust isn't something a business can just switch on, that behaviours have to change and education throughout is needed to ensure its success.
"Cybercrime makes up the third largest economy in the world" – this statistic presented by our partners at Check Point was certainly an eye opener for attendees and highlighted the scale of the cybercrime problem we all face.
"Think of cyber security as an arms race. Criminals are always investing in new skills, attacks and 'services'. We need to keep evolving to stay secure"- Integrity360's Brian Martin highlighted the constant arms race between cyber criminals and the security sector in his talk on cyber economics.
"Ransomware is so prevalent because it works! It makes revenue because inflicts a sense of urgency and creates fear" - the panel on Ransomware.
The Security Roadshows were a big success, and we want to thank our partners at Rapid 7, XM Cyber, Check Point, Trellix and Netskope for supporting us and providing some fascinating insights.
We will now be looking ahead to 2023 and planning for next year's Security First Cyber Security Conference. Keep your eyes peeled for more info over the coming months.