Data privacy is a hot topic in today's digital age. With data being shared online more than ever, it's crucial to protect it from unauthorised access, use, disclosure, or destruction. But it's not just about technical measures, it's also about cyber security and the compliance with regulations.
What's Data Privacy Week?
Data Privacy Week is an annual event that aims to raise awareness about the importance of data privacy and data protection, but it's not just a one week a year issue, it's something that should be taken seriously all year round. As technology continues to advance, it's important to stay informed and take actions to protect sensitive information. In short, the message for the week is 'It's time to take control of our data and protect it from being mishandled'.

What does Data Privacy mean?
Data Privacy is about the protection of personal and corporate information, but it's also about visibility and control. Who gets to access and use the information and for what purposes? How much control do individuals have over their own personal information? And are the regulations in place enough to protect it? These are some of the questions that data privacy raises and why it is such an important issue.
Visibility is crucial for Data Protection
Visibility is a key factor in ensuring data protection. It means having the capability to know and comprehend the personal data being gathered, stored, and utilised, as well as the parties who have access to it.
Having a clear view into sensitive data enables organisations to take the necessary measures to secure it. This includes identifying where sensitive data is located and who has access to it, as well as implementing controls such as Zero Trust to prevent unauthorised access such as encryption and access controls. Additionally, it allows organisations to detect if the data is being utilised for legitimate purposes.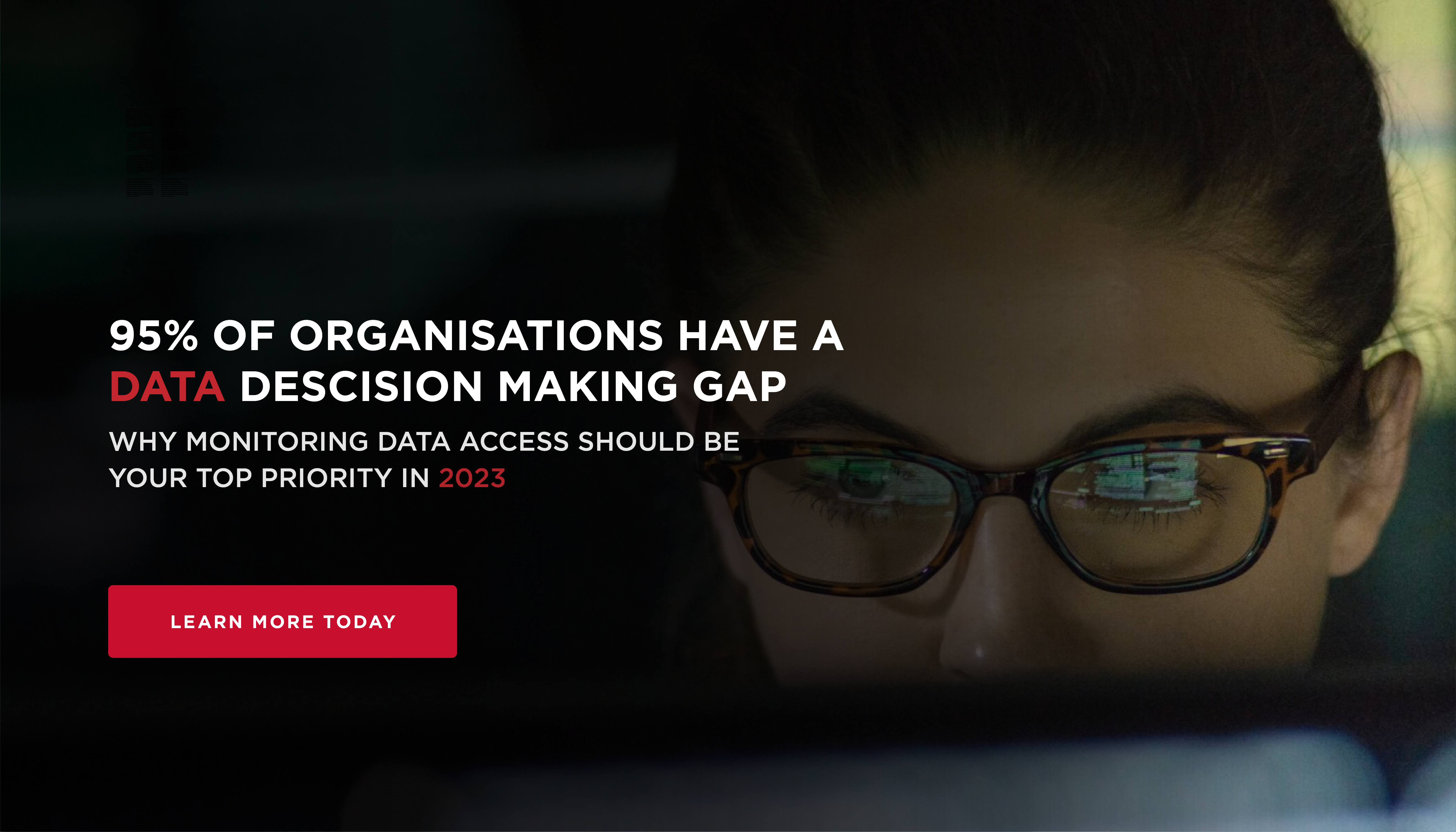 GDPR
We can't talk about data protection without mentioning the General Data Protection Regulation (GDPR). It was a game-changer in the world of data privacy when it went into effect in May 2018 and applies to any organisation that handles personal data of EU citizens. In post Brexit UK it was applied to the Data Protection Act 2018.
It's a regulation that sets the bar high for data collection, storage, and usage, and empowers individuals with rights over their own personal information. It's not just a set of guidelines, it's designed to be a statement that personal data deserves to be protected and respected. With approximately 15 million data records being exposed worldwide through data breaches during the third quarter of 2022 it's relevance is clear. Organisations need to do better when it comes to securing their customers data.
Non-compliance with GDPR can result in severe penalties for organisations. Fines can reach up to €20 million or 4% of the company's global annual revenue, whichever is higher and enforcement agencies haven't been and aren't shy from utilising it either. In 2021 Amazon, arguably the world's largest retailer was hit with a fine worth €746 million ($877 million)! The most recent GDPR fine that made the headlines was WhatsApp receiving a €5.5m penalty from Ireland's Data Protection Commission (DPC) for breaching GDPR regulations. The company was ordered to align its data processing practices with GDPR within six months.
Cases like that serve as a warning that GDPR compliance is not something to be taken lightly and should be taken seriously. To avoid being clobbered by similar fines organisations must take the necessary steps to ensure compliance and protect personal data.

Going beyond the regulations
Beyond regulations, there are many reasons why data privacy is important. One of the main reasons is to protect individuals from identity theft and fraud. Personal information, such as phone numbers and credit card numbers, can be used to steal identities and commit financial crimes.
Additionally, data privacy is crucial for companies to maintain a good reputation. Many businesses rely on customer trust in order to operate, and a breach of data privacy can lead to a loss of trust. This can have serious financial consequences for businesses and can harm the overall economy.
Data privacy is also essential for protecting your organisation's security. Personal information can be used to track and target individual employees for social engineering purposes and other malicious activities. By protecting personal information, you can protect against these types of threats and reduce the cyber security risks.
How can Integrity 360 help with Data Protection?
With new regulations such as the Digital Operational Resilience act (DORA) coming and rapid technological advancements, it's more important than ever to work with our privacy experts to innovate new ways to make privacy the norm.
Our data protection services can help you uncover hidden security issues that could harm your business and reduce long-term risks that come with compliance and financial implications. We can help your organisation become GDPR, Cyber Essentials, ISO27001, NIST and SOC2 compliant.
Our team provides a full view and control of your data, whether it's on-premises or cloud-based. Plus, we give you a set of actionable recommendations to boost your data visibility from all sources. Work with us to make sure your data is safe, secure and regulatory compliant.
Want to learn more about how Integrity360 can help you improve data privacy or become compliant with regulations? Contact us today.