With cyber threats and vulnerabilities constantly changing Vulnerability Management Services are now essential in securing your organisation from cyber threats. In this blog we take a look at what vulnerability management is, the difference between vulnerability, risks, threats, and how vulnerability management services work to benefit your organisation.
What is Vulnerability Management?
Vulnerability management is an ongoing process that deals with identifying, assessing, managing, remediating and reporting on cyber vulnerabilities across various endpoints, workloads, and systems. This process is not a one-time activity but rather an ongoing effort to stay ahead of emerging threats.
Threat actors are continually creating new and innovative ways to breach an organisation's defences be it with new malware variations or new tactics and techniques that cyber security professionals have yet to even see. Constant vigilance and awareness of new vulnerabilities is essential to keep up.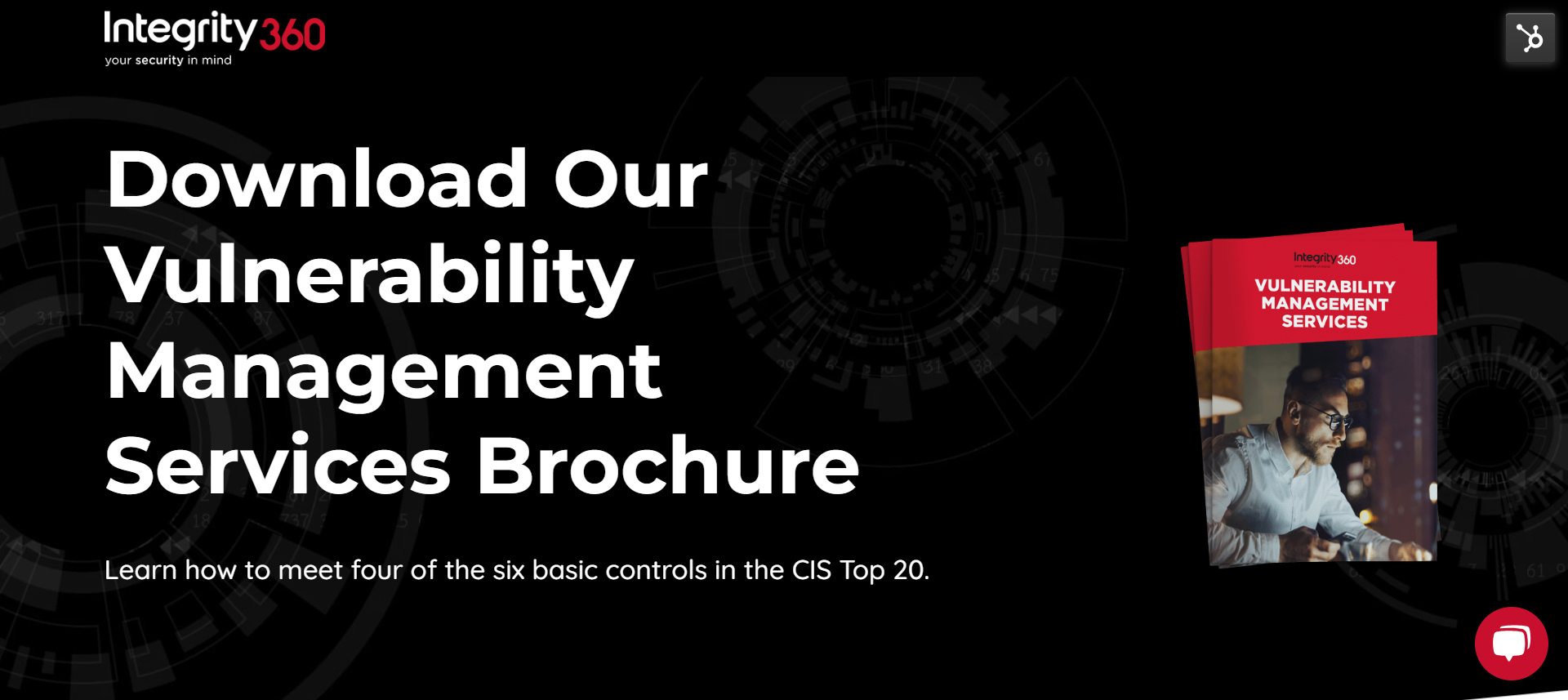 The Importance of Vulnerability Management
With a lag time between discovery and remediation, organisations need to have robust controls in place to rapidly identify affected systems and implement mitigating controls until a patch is released. By using threat intelligence gleaned from Digital Risk Protection services and understanding IT and business operations, a strong vulnerability management program can prioritise risks and tackle vulnerabilities swiftly.
What Are the Differences Between a Vulnerability, a Risk, and a Threat?
Understanding the differences between these three terms is essential in vulnerability management:
Vulnerability: A weakness that can be exploited by threats.
Threat: Something that can exploit a vulnerability.
Risk: The potential damage caused by a threat exploiting a vulnerability.
What is the Difference Between Vulnerability Management and a Vulnerability Assessment?
Although these terms are sometimes used interchangeably, they are different:
Vulnerability Management: An ongoing process.
Vulnerability Assessment: A one-time evaluation.
Essentially a vulnerability assessment is part of the vulnerability management process, but not vice versa. Integrity360 offers Vulnerability Assessments that identify weaknesses within your systems, network and applications so that you can prioritise the issues and resolve them quickly. Read more HERE
The Vulnerability Management Process
The process of vulnerability management involves several stages. While the terminology may vary, the process generally remains the same:
Identifying Assets: Both physical and digital.
Prioritising and Implementing Mitigations: In a secure and cost-effective manner.
Continuous Scanning: To identify and interpret vulnerability findings.
How It Works
Vulnerability management services are integral to a robust cyber security strategy, they work by:
Identifying the physical and digital assets in the corporate estate.
Prioritising and implementing mitigations for vulnerabilities in a timely, secure and cost-effective manner, or ideally remediating them through patching.
Dedicating resources to continuously scan, identify and interpret vulnerability findings.
The Benefits of Vulnerability Management Services
The continuous nature of vulnerability management helps organisations significantly improve their security posture. Here are some of its benefits:
Proactive, Ongoing Threat Scanning: Constantly stay ahead of emerging threats.
Continuous Remediation of Vulnerabilities: Resolve vulnerabilities as they arise.
Scalability: Adapts to fit any strategy.
Compliance: Helps in proving and maintaining compliance within industry audits.
Cost-Effective Licensing Model: Offers a reasonable pricing structure.
Why Choose Integrity360 for Your Vulnerability Management Service?
When it comes to vulnerability management, the choice of service provider is crucial. Integrity360 stands out as a preferred option for several compelling reasons:
Adherence to Best Practices
Our approach to implementing and operating vulnerability management strictly adheres to industry best practices. Starting with the initial deployment, on-boarding, and service setup, we ensure that every step aligns with the highest standards.
Experience That Shows
Our extensive experience in vulnerability management truly shines through in our work. Collaborating closely with customers, we take the time to understand your unique environment and requirements.
Customised Scanning Strategy
Integrity360 doesn't offer a one-size-fits-all solution. We carefully design a scanning strategy, process, and deployment tailored to your specific needs. This enables full visibility of enterprise assets and vulnerability exposure.
Focus on Continuous Improvement
Our services don't stop at identifying vulnerabilities; we provide detailed reporting that allows for repeatable security improvement. We continually reassess and refine our strategies to ensure that you remain ahead of emerging threats.
A Collaborative Approach
We believe in working together with our customers, not just for them. Our collaborative approach ensures that your needs are at the forefront of our strategy, and our solutions are always aligned with your business goals.
Comprehensive Visibility
Through our well-crafted deployment, you gain a complete overview of your enterprise's assets and potential vulnerabilities. This insight enables more informed decision-making and targeted risk management strategies.
A Partner You Can Trust
Integrity360's commitment to best practices, collaboration, and continuous improvement makes us the ideal choice for your vulnerability management needs. By understanding your environment, designing a tailored strategy, and providing complete visibility, we enable you to enhance your security posture effectively. Trust Integrity360 to work with you to build a resilient and secure foundation that supports your business's growth and innovation.