Don't be fooled by the misconceptions - Managed Detection and Response (MDR) is a game-changer in the cyber security world. Despite what you may have heard, MDR is not only effective, but essential to securing your organisation. In this blog, we'll debunk the top myths surrounding MDR and provide the reality of how it works to help you better secure your organisation.

Myth #1: MDR is too expensive
One common misconception about MDR is that it's too expensive for most businesses to afford. With many organisations considering tightening their belts due to the economic situation this is an important myth to debunk and while it is true that an MDR service costs money, it is important to consider the value and monetary savings it provides in the long run as compared to either trying to implement detection and response in-house or not at all. In short, a continuous threat monitoring and response service saves your business two major commodities, time and money.
Cyber crime is forecast to cost the global economy a staggering $8 trillion annually this year, if measured as a nation it would be the third largest economy in the world behind the USA and China. According to a recent report by Cybersecurity Venture ransomware is set to be the biggest threat to organisations this year due to the increasing ease in which someone can gain access to powerful ransomware tools. Such tools are as cheap as $66 and phishing kits can be found for free on hacker forums. Can your business really afford to not be prepared?
An alternative to partnering with an MDR service provider is to build a detection and response capability in-house. However, MDR service providers deliver services to many customers providing economies of scale in terms of tools and resources that are very expensive and difficult to replicate and sustain internally. You will also find that it takes an awful lot longer to stand up an effective detection and response capability in-house as compared to a provider who can offer a turnkey solution that can be live in just a few weeks.
Even if you manage to stand up a team to deliver detection and response in-house, you also need to consider the benefit MDR has on your security teams, as it addresses the issue of alert fatigue and burnout. Traditional cyber security approaches often rely on reactive measures, which puts a burden on Security Operation centre (SOC) teams as they are forced to investigate hundreds if not thousands of false positive results daily. Complacency and exhaustion can take hold meaning that you may not become aware of a breach until it is too late. Read about our Twitter poll that identified employee burnout as the most concerning issue faced by security teams HERE
A breach can result in significant financial losses due to the damage caused by the breach, as well as the added costs of remediation and recovery as well as the long-term monetary impacts of reputational damage. For example, a law firm that is breached is likely to lose clients due to ensuing loss of trust.
Overall, an MDR service in the long term is a money saver as it offers equivalent or superior threat detection and mitigation for an organisation at a significantly lower cost as compared to building it internally, and also proactively identifies and responds to threats before they can cause financial and reputational damage.
Myth #2: MDR isn't needed if you have other cyber security measures in place
Another common misconception is that MDR is not needed if you already have other cyber security measures in place. While other measures can provide some level of protection, they are not enough on their own to keep your business fully secure. Cyber threats are constantly evolving, and new threats can emerge that your existing cyber security measures may not be able to detect or prevent. MDR also provides an additional layer of protection by continuously monitoring for dangers and providing real-time response to any identified giving you the confidence that your organisation is being protected against the full range of cyber threats. Good MDR services also include human threat-intelligence led threat hunting, ensuring the maximum detection efficacy possible.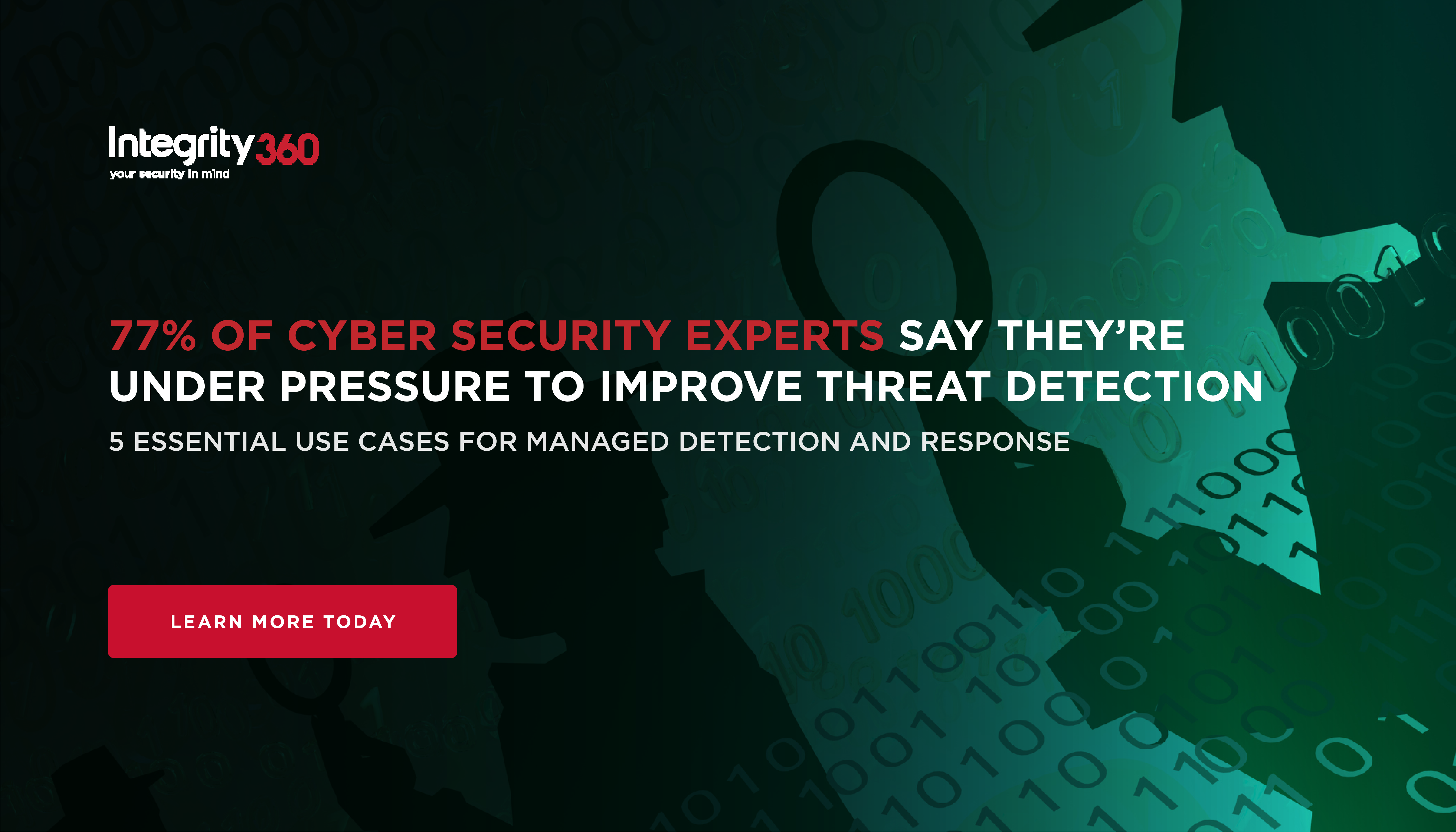 Myth #3: MDR is only necessary for large businesses
You might think that MDR is only necessary for large businesses and organisations that have a lot of sensitive data to protect. While it is true that larger businesses typically have significant sensitive data and can suffer a larger amount of reputational damage from a cyber-attack, it does not mean that smaller businesses are immune to threats. In fact, small and medium sized businesses are often targeted because they typically have less resources to devote to cyber security and cyber criminals like any opportunist criminal seek out easier, less protected prey. In particular, successful ransomware attacks can be devastating to smaller organisations, to the extent that they can jeopardise the very existence of the business due to catastrophic impact on critical systems and processes. MDR can provide the same level of protection to small and medium sized businesses as it does to larger ones, helping to ensure that they are tough nut to crack.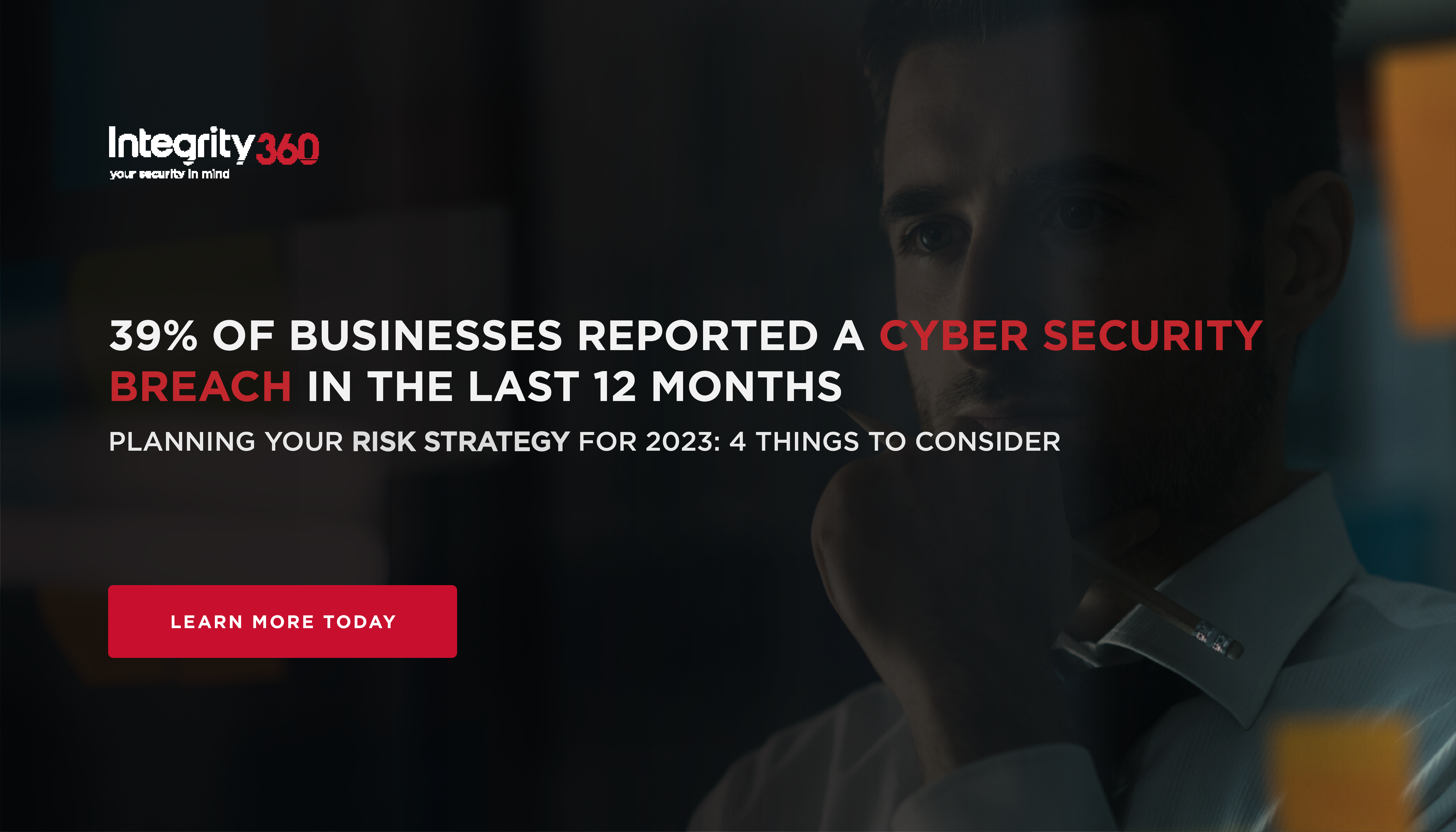 Read our blog: 2023 is the year to transform the way we think about cyber awareness and cyber crime
Myth #4: MDR is difficult to implement
While it's true that MDR can involve a wider range of sophisticated technology than some other solutions, it does not mean it is difficult to implement.
MDR providers (such as ourselves) offer assistance with the implementation process and can help ensure that your business is set up for success. Integrity360's open vendor-agnostic MDR approach for example means that MDR can be implemented quickly and easily without the need for significant IT resources or jettisoning of existing investments. With turnkey threat content, playbooks and out-of-the-box integrations, an organisation can be up and running with sophisticated and effective threat detection and response in weeks and not months or years.
Myth #5: MDR is not necessary because my business is not a high-risk target
Any business can be a target for cyber criminals, regardless of size or industry. If an organisation's operations can be disrupted, then there is a potential financial incentive involved. Cyber attacks can come from a variety of sources including nation-state actors, organised crime groups, and then there's the insider threat from disgruntled or even bribed employees.
Preventative measures alone are no longer sufficient. Organisations that have the 'I'm not a target' mentality are wrong as all are a target to opportunistic threat actors.
MDR provides an additional layer of security that increases the chances that a hacker will pass you by and seek out easier targets.
Want to find out more about what priority risks our MDR service can help your organisation mitigate? Contact us today.